5 questions to ask before buying a pre-owned, used or second hand luxury watch
Estimated reading time: 8 minutes
Thinking of buying a pre-owned or secondhand luxury watch, but not quite sure you know enough to part with your hard earned cash?
Purchasing a pre-owned luxury watch is a great way to save money on a quality timepiece, but there are a number of key factors to consider before making your decision. First and foremost you don't want to get burned!
Here is how.
5 questions to ask before buying a pre-owned, used or second hand luxury watch
Ask these 5 questions before you buy a pre owned or second hand luxury watch and you are less likely to get burned or make a mistake.
1. Does it have the original box and papers?
Otherwise known as a 'full set' in the trade, having the original box and papers is definitely a good sign when it comes to a second hand or pre owned watch. Manufacturers typically include a presentation box to store a watch, some of which are leather bound. These are also collectible and can be found online from a few hundred dollars to thousands, depending on the brand, age and condition.
In terms of papers, here you should be looking for the user manual, certificate of authenticity, and a warranty card. If you are lucky the seller may even include the original purchase receipt and the service history of the watch. Some brands let you order paperwork related to a watch which gives you information like the exact production date of the watch.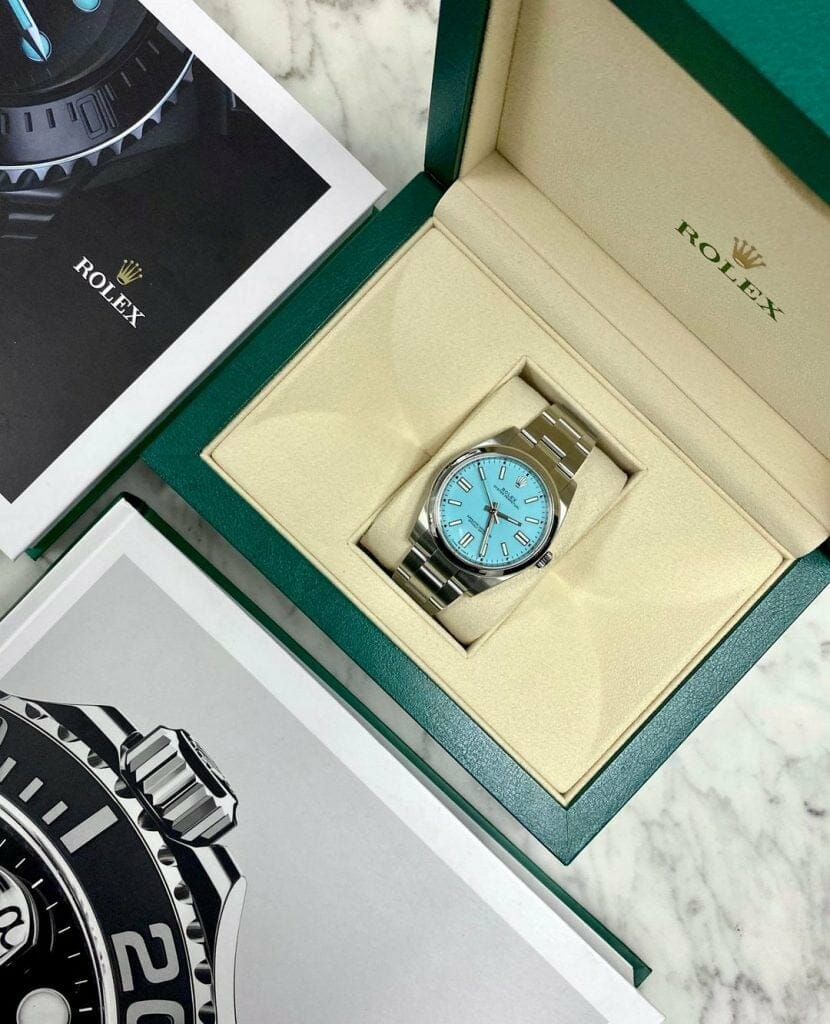 Having all these extras means that the owner likely took good care of the watch. It also gives you confidence that the watch is genuine as the serial number and model on the documentation should match up with the watch. Watches with the box and papers are therefore likely to fetch a higher price. Just remember that older watches and vintage pieces are less likely to have box and papers, just because of their age. In this case it should not be a deal breaker, but you need to decide how important it is to you.
2. When was the watch last serviced?
A recent service – or even better, a history of regular servicing is good to know when you are investing in your first Rolex, Omega or other luxury watch brand. Being able to present you with documentation in the form of an invoice, particularly given that servicing a pre-owned Rolex or Omega will likely set you back a fair amount these days, is a good sign that the previous owner took care of the watch.
Any reputable dealer and their in-house watchmaker will ensure that when a pre-owned watch comes in it undergoes a meticulous examination before it is listed for sale.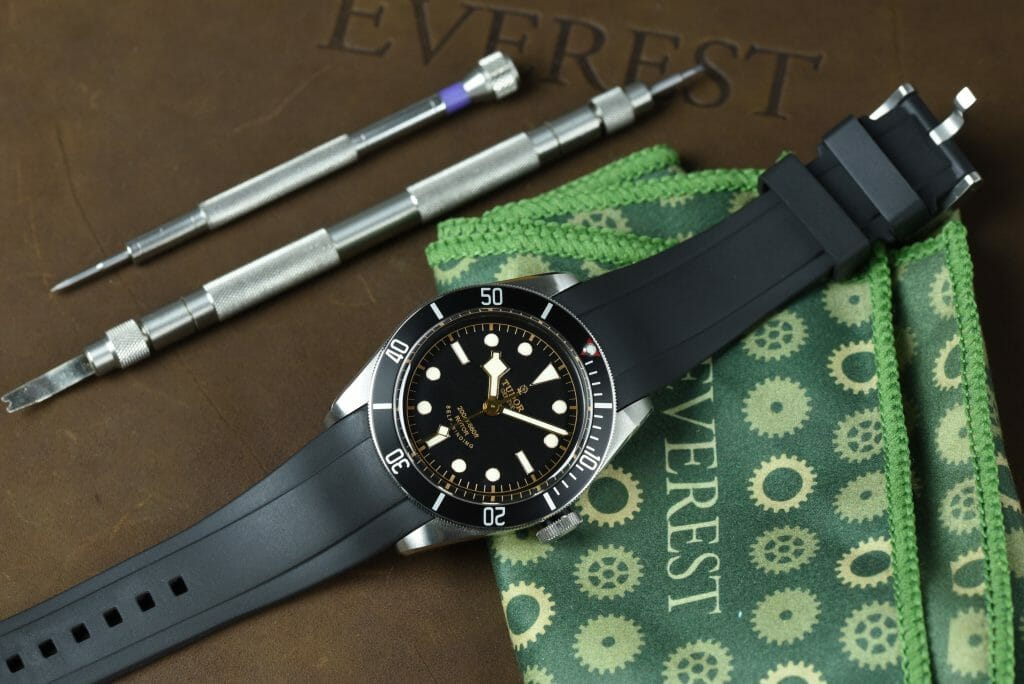 3. Does everything work?
This may sound obvious, but if you are at a showroom with the watch in your hand take the time to test everything. This includes the crown, which should turn smoothly and click into place securely. The same applies to the movement of the hour and minute hands, as well as the date function, when you turn the crown – there should be no stiffness. Rotating bezels should also move freely with no friction, but click in a smooth way. You can also take this opportunity to ask for the caseback to be removed so you can inspect the movement and make sure it has the corresponding model and serial numbers there.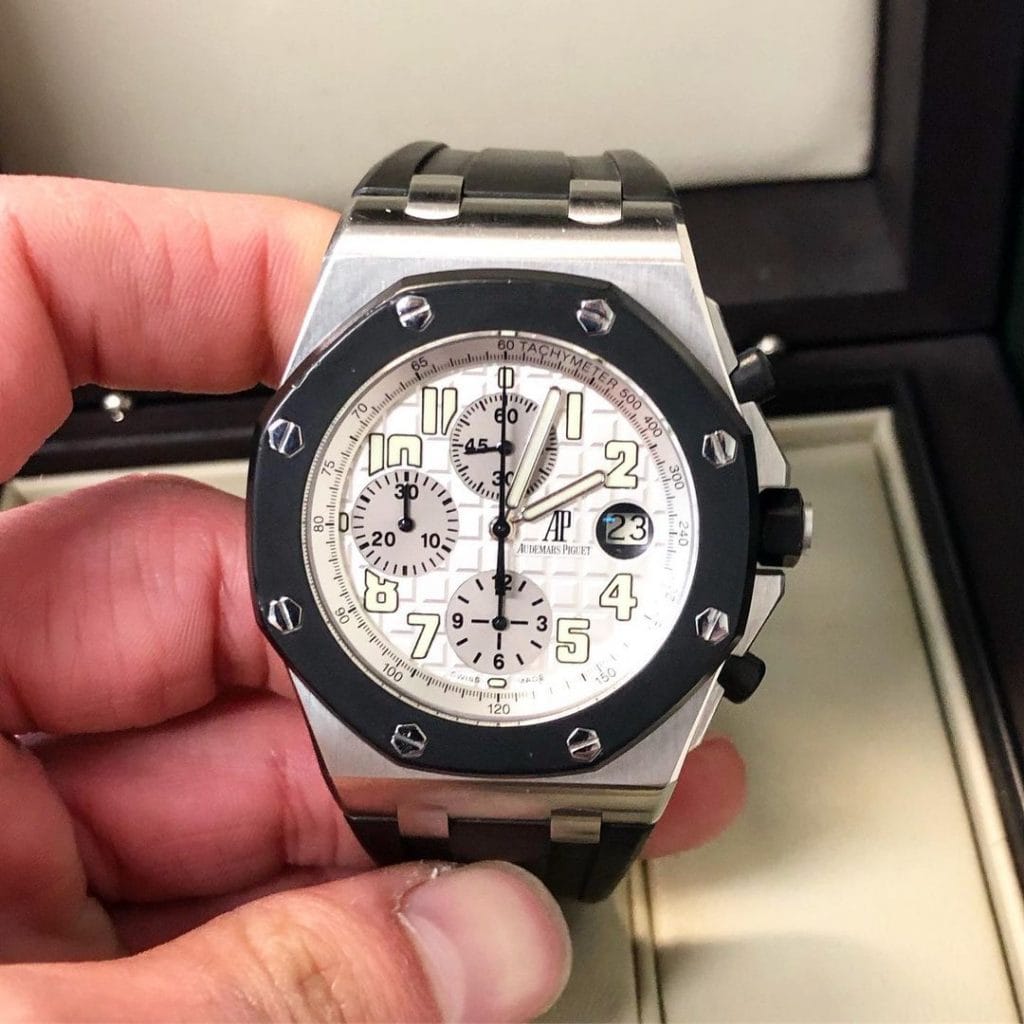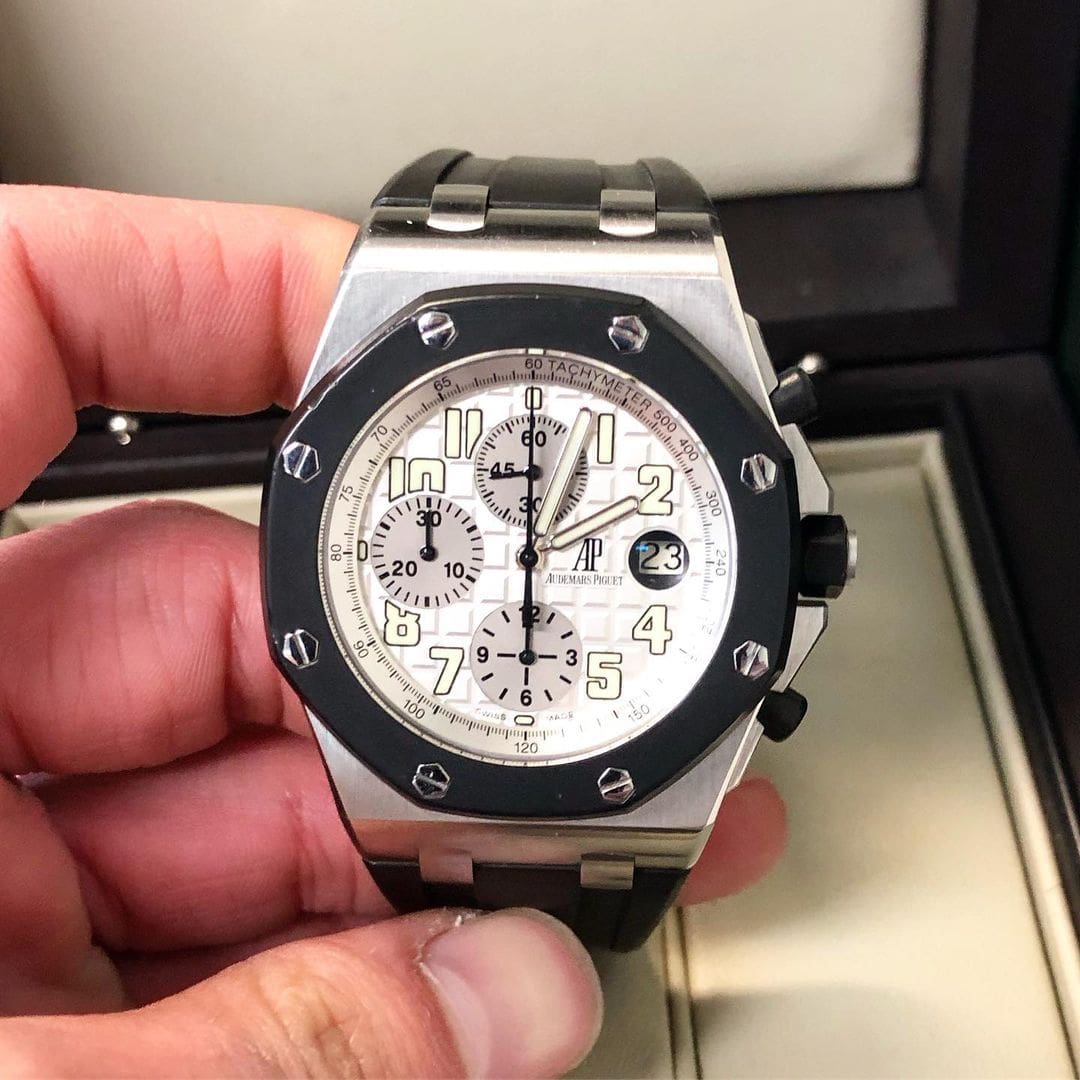 4. What condition is the watch in?
No matter how careful someone is when they wear their watch, wear and tear is inevitable. Ideally you should be looking for any blemishes or scratches on the surface of the case, bracelet, bezel and crystal. You also need to look out for over-polishing of a watch. This often happens when a seller is trying to hide damage, and they do a DIY polish of the bracelet, case and/or lugs. This can detract from the value of the watch as you ideally want it how it came from the factory. Another thing to look at on older watches is the condition of the dial.

Does the luminescence on the watch's dial – referred to as its 'lume' – appear faded or bearing a blemish in the form of a patina – a thin green or brown layer that results from a long period of oxidation. While neither of these necessarily affects the functionality of the timepiece, they may indicate that the used watch being sold is older than what the seller claims. Some buyers actually like patina on a dial, particularly for vintage timepieces. Check if anything, like the index markers or even numbers are missing and what the overall condition of the dial is. The bracelet should also articulate fully and not have any links that are sticky or have friction.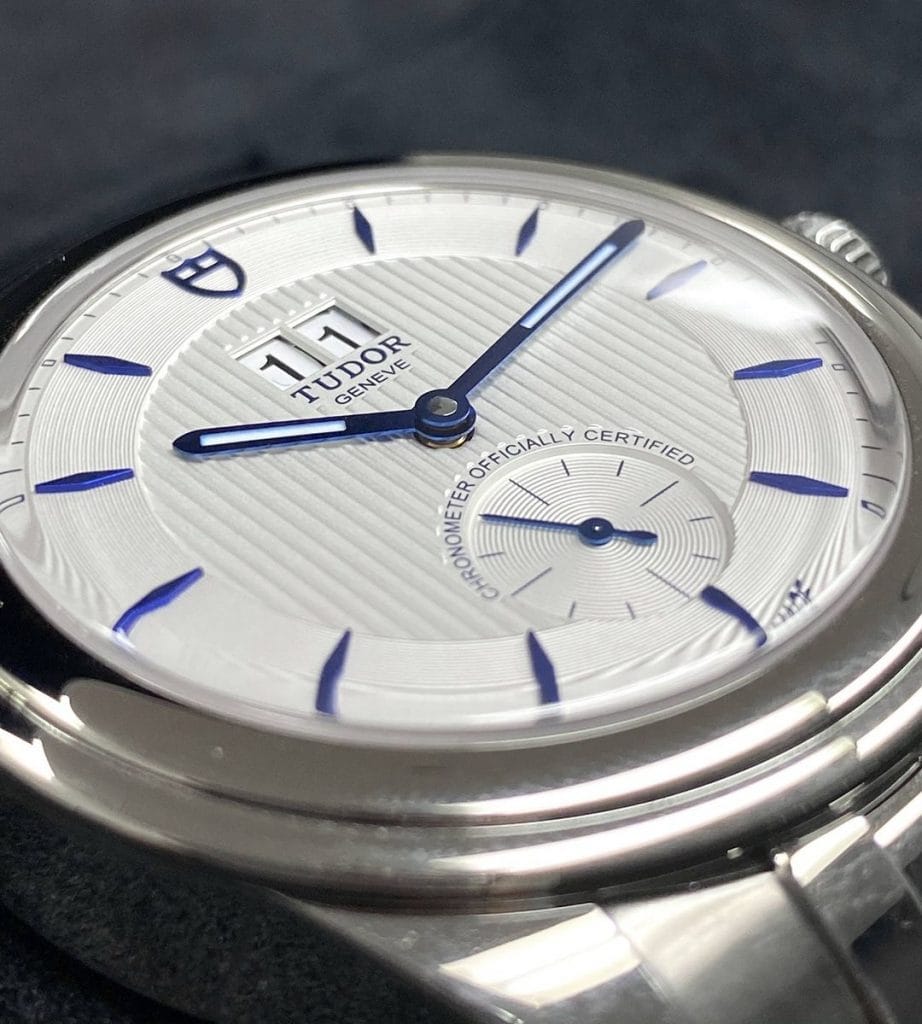 5. What about buying a pre-owned, used or secondhand luxury watch online?
It is all well and good if you are able to hold a watch in your hand and check it out, but what happens with an online listing? Like everything, you can buy a luxury watch online but if you are spending thousands, or even tens of thousands of dollars you want to be sure what you are getting.
The first thing to remember is that if you see a 'deal' online that looks too good to be true, it probably is, and could even be a fake luxury watch! Watch out for private sellers listing items on eBay or Gumtree with very low prices and not many photos or details about the timepiece. Start by researching the seller – you want to be buying from a business who:
Have a reputable online presence, including reviews from past customers. check the company's online feedback via their social media channels and third-party review sites, which should give you a reliable impression as to their legitimacy and how they conduct their business.

Use a secure payment gateway, like Stripe, eWay or Securepay – with built-in fraud protection and security features.

Offer free insured shipping with a clear process for returns. It's also key that you examine the fine print and familiarise yourself with the dealer's terms and conditions. A reputable seller will also be transparent with regard to the origin of the pre-owned watches they sell.
List the condition of the watch and use detailed high res images of the watch from all angles, including close-ups – and if applicable with pictures of the box/papers.

Have a storefront or showroom so you can view the watch if required. While many dealers will give you a good idea of what their pre-owned watches look like by displaying high-resolution images of their listings online, nothing quite matches the opportunity of inspecting the timepiece you're eyeing up close, so you can see exactly what you'd be getting before deciding whether to buy it.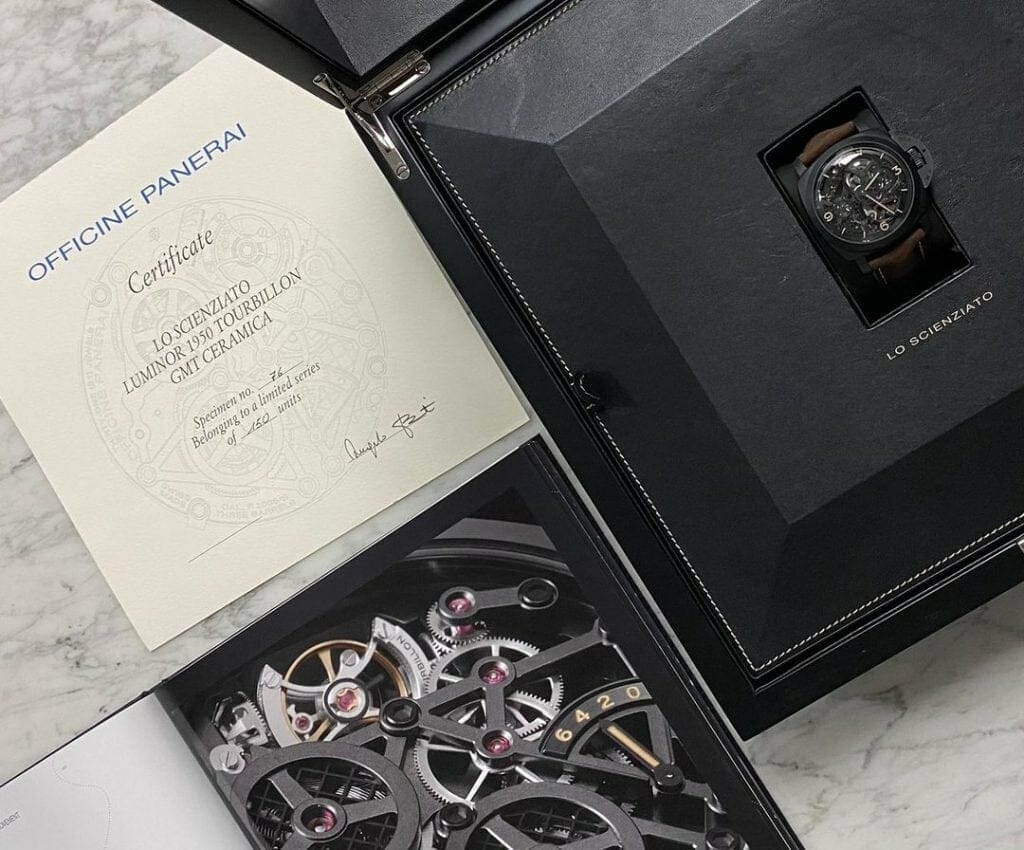 Understanding the condition grade of a pre-owned or secondhand luxury watches
If you are looking at luxury watches for sale online you need to get your head around the condition grade on a listing. The brand new description is obvious, so let's focus on other descriptions or ratings you may see:
An unworn or mint condition watch will have no signs of wear and is as new

A watch in very good condition, will have few (if any) signs of wear on all major components

A watch that is listed as good grade will have faint signs of wear or scratches, with the watch in overall satisfactory condition

A watch described as in fair condition will have clear signs of wear or scratches, though should still be functional. It could have had some parts replaced, and could also contain non-original spare parts.

A watch listed as poor condition will have heavy signs of wear, scratches and/or dents. It could also potentially contain non-original parts.

An incomplete watch has some parts missing, and is only suitable for sourcing spare parts
Why buy a pre-owned watch from us?
We put every pre-owned watch through a strict verification process to ensure it is genuine, free of defects and reflects its true market value. As a matter of fact, we only list watches that are in mint condition, and many come with full papers and are boxed. You can also rest assured that we are registered second-hand dealers and all our watches are sourced ethically and with full consent from the original owner.
We have an extensive range of pre-owned watches, where you can get more for your money. Or buy brand new pieces from all the major luxury watch brands. Want to view a watch? It's as easy as getting in touch to arrange a private appointment. We have showrooms in Melbourne and Sydney, where we can help you choose the right watch for you.