Guide to buying the right size watch for your wrist
Updated Mon 1st August 2022 by Craig Gibson
Looking for the right size watch for your wrist?
It can be tricky choosing, especially if you are shopping for a luxury watch online and don't have the option of trying it on.  And even though we give you the option of coming into our Sydney or Melbourne showrooms, we realise this is not always practical.
This guide is the next best thing – and is designed to give you an idea of what your timepiece will look on your wrist – and what to consider before you buy. Ultimately there is no 'correct' watch size – it's up to you what goes on your wrist and what feels right and comfortable.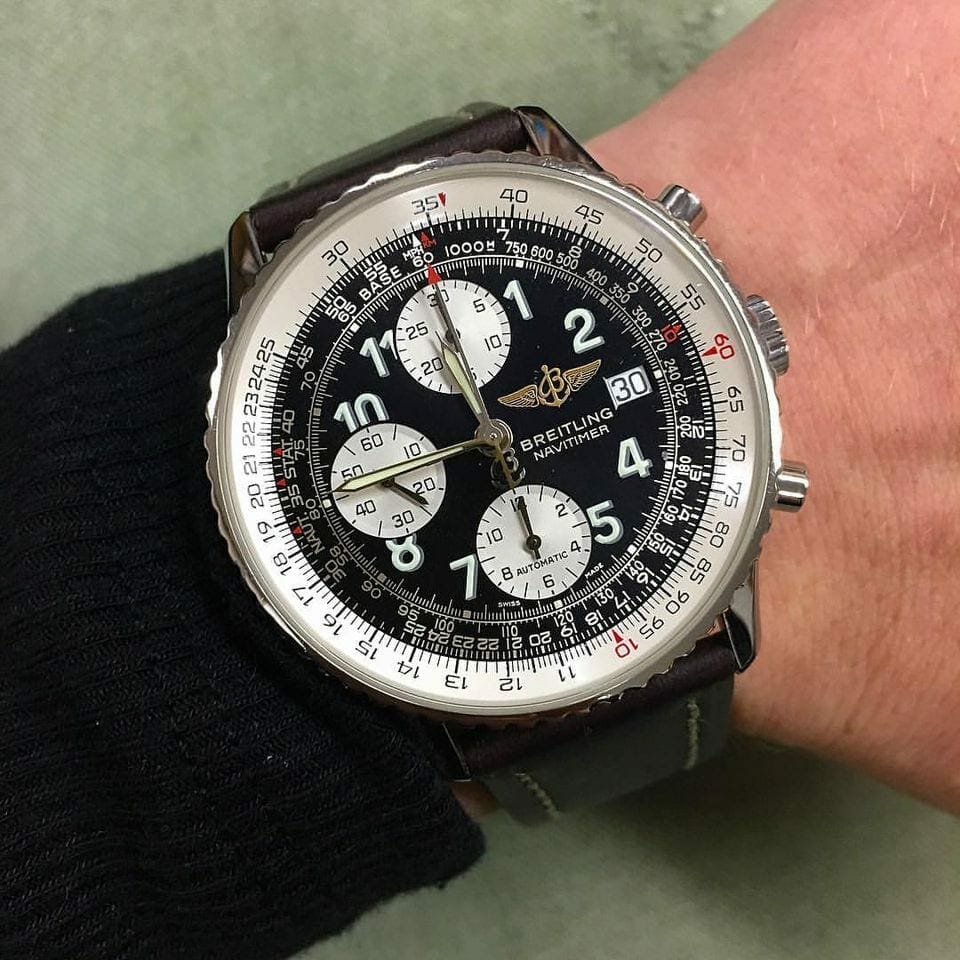 How to choose the right size watch for your wrist
A number of elements determine how a watch looks on your wrist, including:
The size of your wrist compared to the watch (proportion)
Case diameter, measured across the watch face
Case thickness, which determines how high the watch sits on your wrist
Lug length, if they extend over your wrist the watch is probably too big
Band or strap width, ideally this should be half the case diameter
Band or strap material, with steel looking more chunky, and leather/fabric slimmer
Size of the other elements, including the crown, pushers, hands and numbers can all impact how slim or chunky a watch looks
Watch and wrist size: It's all about proportion
The most important factor to consider when choosing a watch size is proportion, specifically the size of the watch compared to your wrist size. Both can play a part and could limit your choice – especially if you have a very slim or outsize wrist. Watches with large case diameters will look overly large on a thin wrist, while a small watch face will be dwarfed on a very large wrist. This is not to say that you can't wear an overly large watch. Personal taste as well as fashion will also play a part in your choice.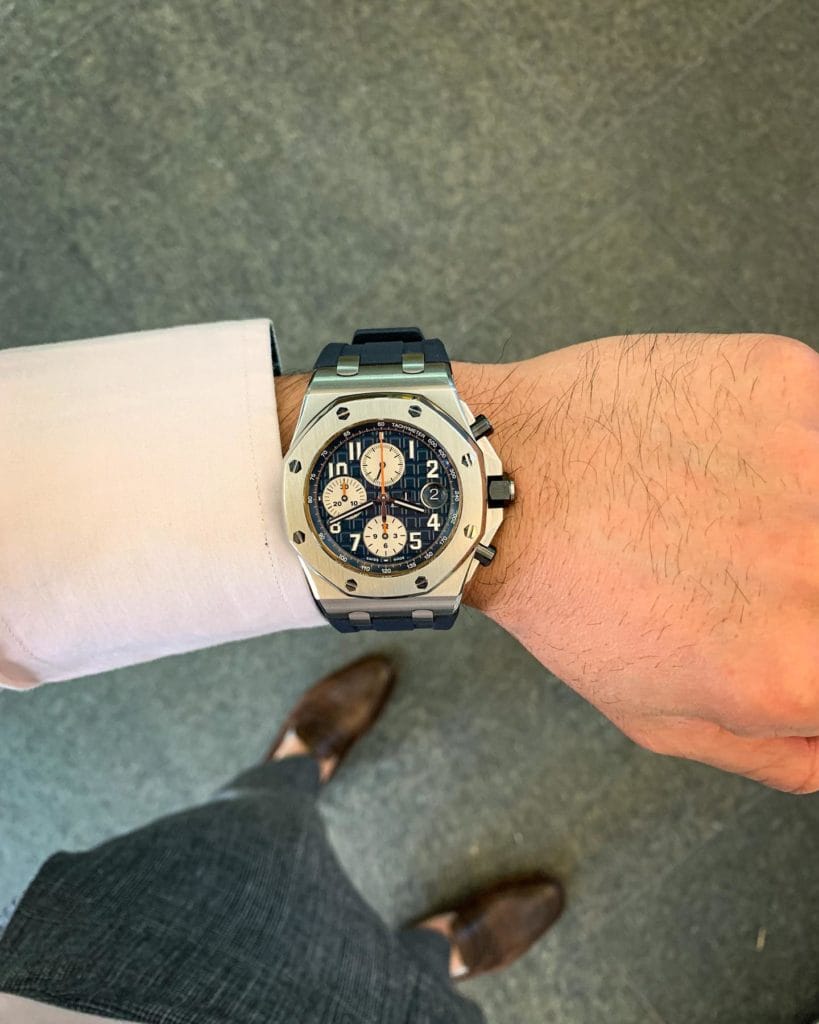 What is the average watch size?
Watch sizes for men are getting larger. In fact the average watch size has been creeping up since the 1960's when 34mm – 38mm was considered the 'standard' sizing for men. Today that size dial would be considered feminine, and the average is now closer to 38mm to 42mm. In fact watches larger than this are not uncommon and actually sell very well – just look at Panerai's Luminor (44mm). This trend has also crossed over into ladies watches, where large dials and oversize watches have become popular.
Let's take a look at some common case sizes, how they will look on an average diameter wrist and what some popular models are.
Large/oversize watches: Impressive scale and presence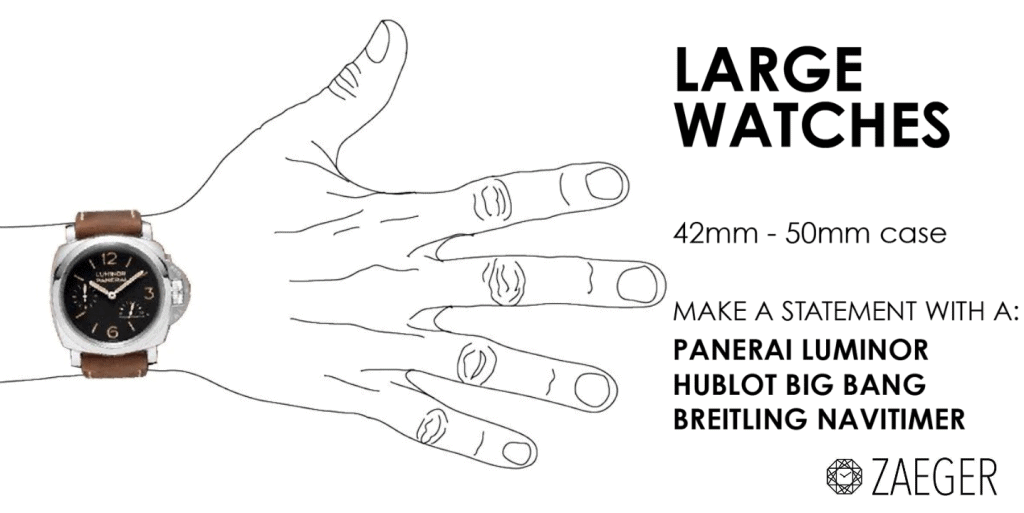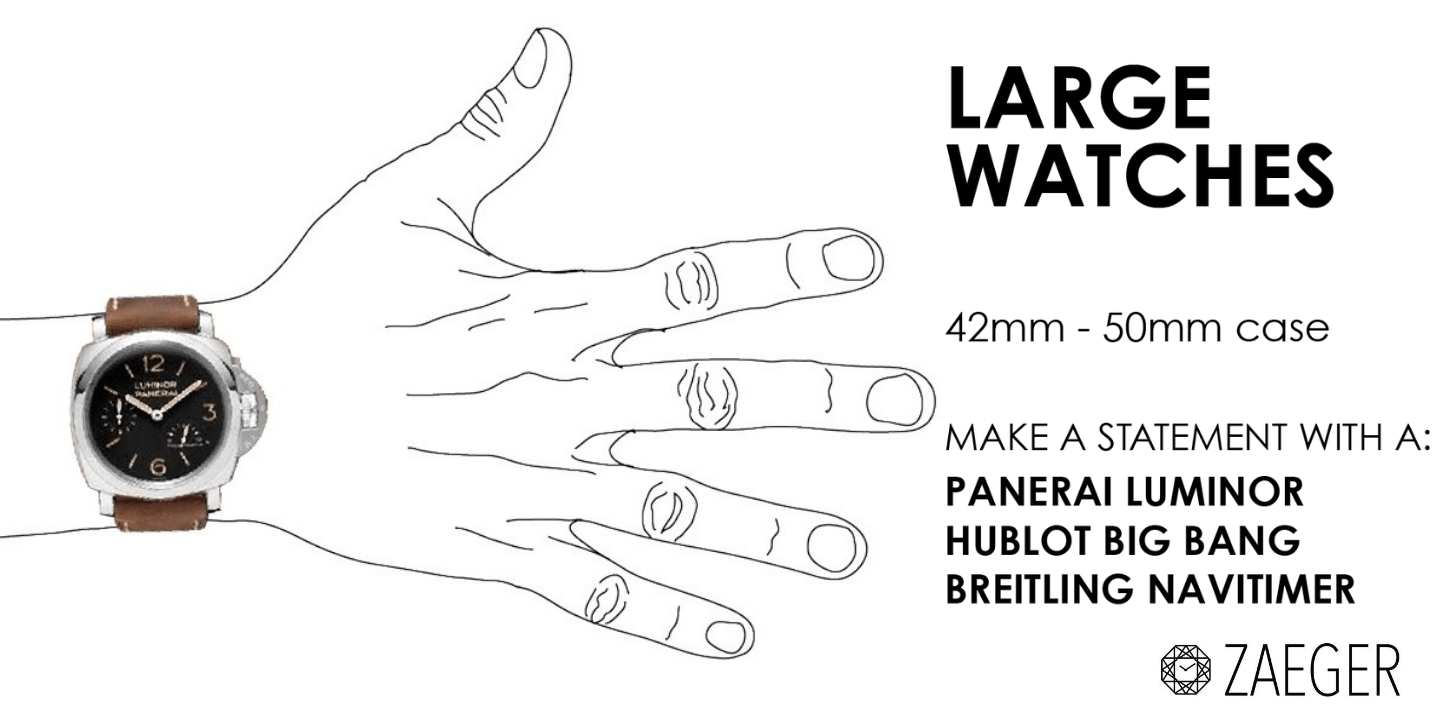 If you want to make a statement go with a large or oversized watch. These were uncommon until fairly recently when models like Hublot's Big Bang (42mm to 44mm) broke onto the scene in 2005. Panerai's Luminor has been around longer, and has gained cult status with a new generation of watch fans who love the chunky look and impressive size of an oversized watch case.
Fit: If you have an average diameter wrist, a large or oversize watch will dominate your wrist, and the lugs may even overlap your wrist. If you have a larger wrist it should fit and look just right, while they will overwhelm a thinner wrist.
Common case sizes: 44mm, 46mm, 50mm
Medium size watches: The sweet spot?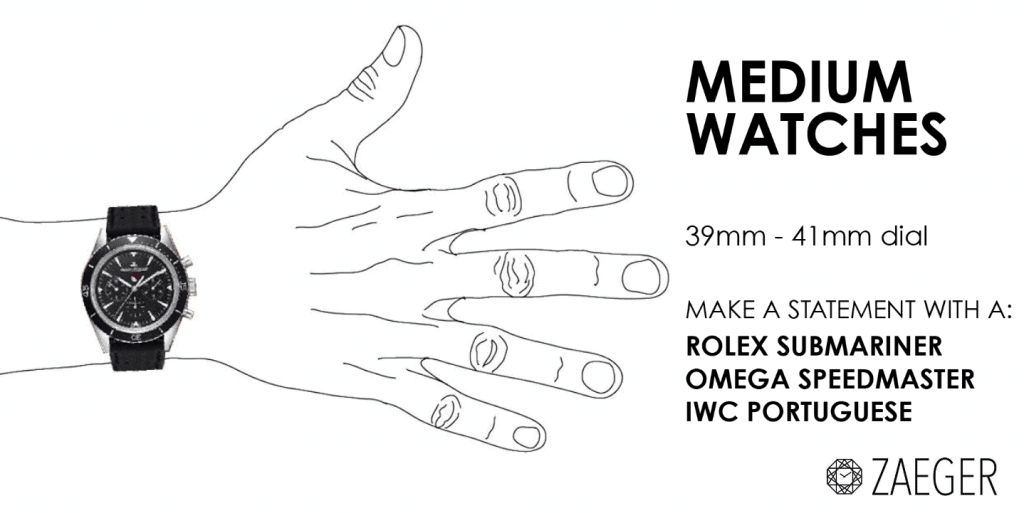 Watches that measure 39mm to 41mm are currently the most popular watch case size, and you will have many iconic watches to choose from in this size range. This includes many models from the Rolex Submariner, Omega Speedmaster, IWC Portuguese range – and many other brands.
Fit: If you have an average size wrist you can expect the lugs on watches this side to fit comfortably and not overlap at all. Proportionally the watch will not overwhelm your wrist. It is most probably a good fit for larger wrists, and could even work for a thinner wrist – depending on your style and preference.
Common case sizes: 38mm, 40mm, 42mm
Small size watches: Elegant, vintage and ladies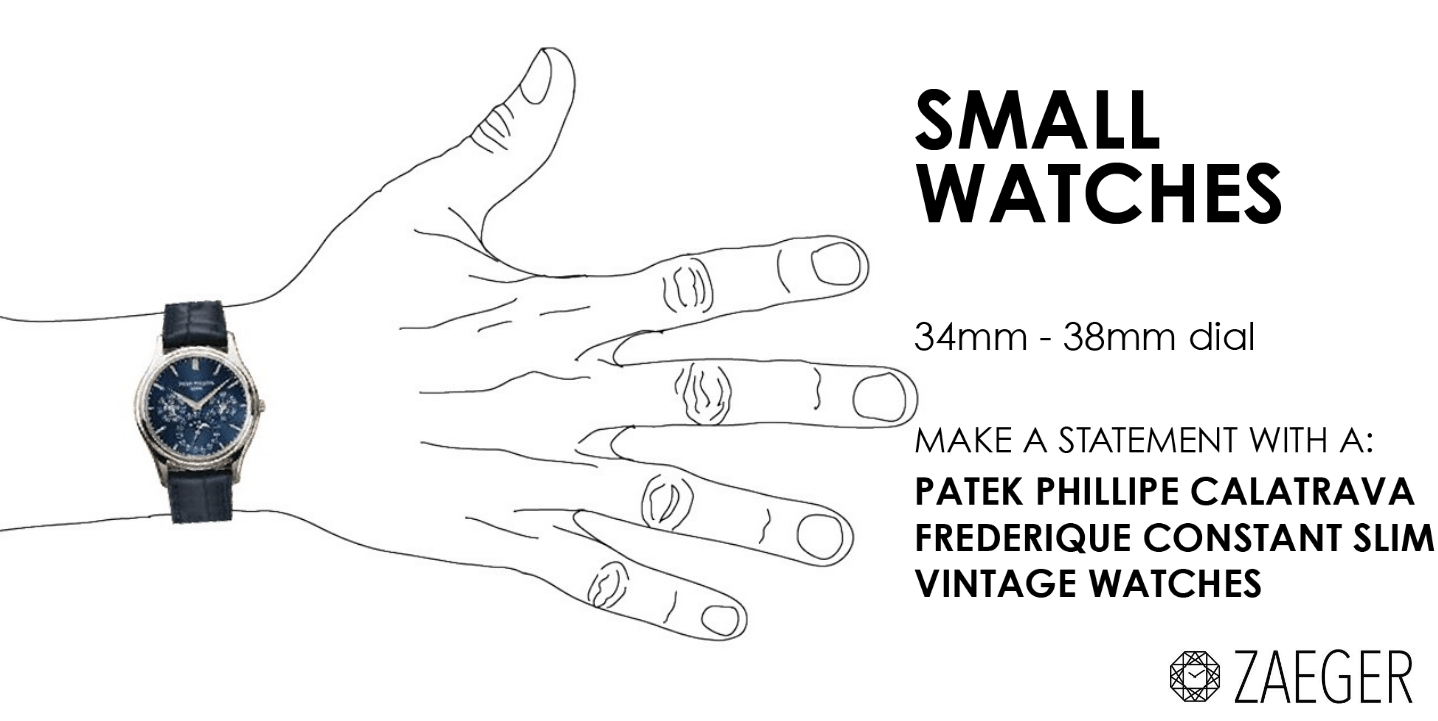 Watches this size – 34mm to 38mm – where once the 'standard' for men's watches in the 1960's and 1970's. After this larger, oversized watches became more fashionable. Like everything, this has come full circle, and vintage-sized watches are now back in fashion. That doesn't mean you can't find a modern watch in this size – Patek Phillipe's Calatrava and the Frederique Constant Slim Line range are both fine modern examples. Or you can buy vintage, where there are a lot of classic pre-owned watches to choose from. Ladies watches are also in this size range, and even go smaller down to 26mm cases.
Fit: If you have an average size wrist you can expect small watch cases to sit in the centre of your wrist, and look proportionally smaller than a medium size watch face. If you have a thin wrist this will look proportionally 'right' and is probably a good choice. If you have a larger wrist, this size watch is likely to look feminine and a little lost on your arm.
Common case sizes: 32mm,34mm, 36mm
Browse our range of new and pre-owned luxury watches and shop online with secure payment and insured delivery via courier.