April 19, 2019
How much is the cheapest Rolex watch?
by Craig Gibson
Estimated reading time: 7 minutes
If you are on a tight budget then you need to look at the entry level Rolex offerings, which are the Rolex Oyster Perpetual, Rolex Datejust, Rolex Explorer or the underrated Rolex Air-King.
How much is the cheapest Rolex? How much does a Rolex cost? Why are Rolex so expensive?
These are questions we get asked all the time, because – unsurprisingly – Rolex is our most popular brand – and people are crazy for these timepieces.
Why? Let's take a closer look at the world's best known watch brand.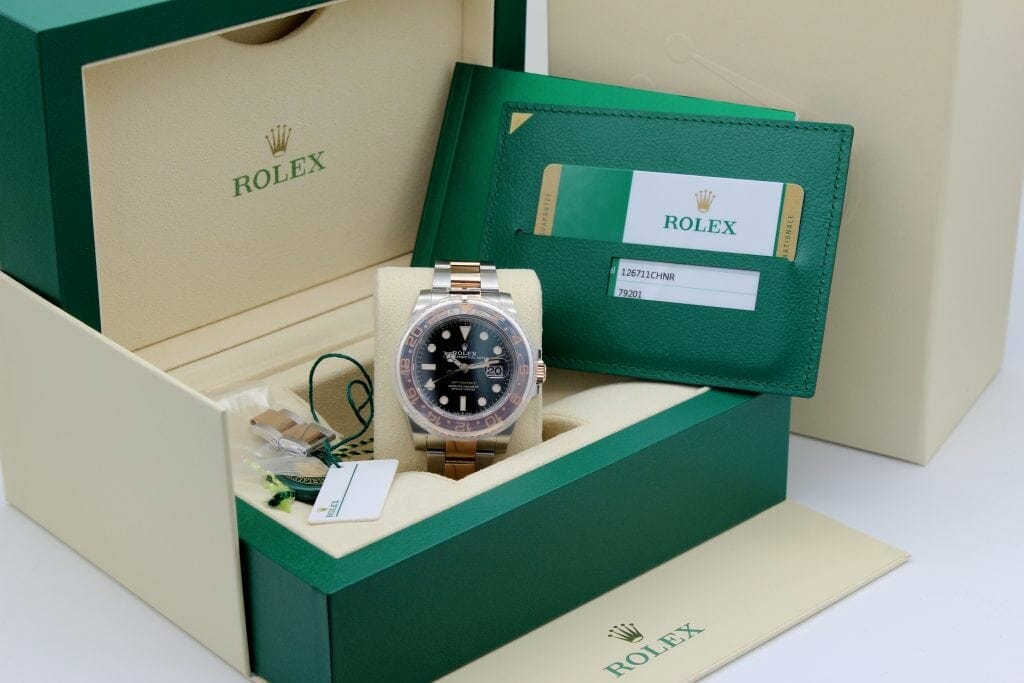 Why are Rolex watches so popular?
When it comes to Rolex the fact is you are buying so much more than a watch. According to Forbes, Rolex is one of the top 100 most recognized and most powerful brands in the world, with close to 100% brand recognition.
They have a long history of innovation in their field – having registered some 400+ patents – so you are assured of superlative quality, with hand made materials and decades of in-house research and development when you purchase a Roller.
At the end of the day wearing a Rolex on your wrist is like saying, 'I have made it!, or 'I am successful', or 'I have good taste' – and it also feels good to have such a fine piece of craftsmanship on your wrist. You are also keeping company with some pretty famous faces. Past and present Rolex ambassadors include Roger Federer, Dame Kiri Te Kanawa, Arnold Palmer, Mark Webber, Sir Edmund Hillary, Martin Scorsese and Placido Domingo to name a few. You get the idea…
But back to the questions.
One of the most frequently asked questions we get about Rolex is around price, but also why they cost so much – relative to other brands of course and quoted here in Aussie dollars.
Why are Rolex so expensive?
This is an easy one to answer. Supply and demand – people vote with their wallets/credit cards/PayPal/bitcoin – and are prepared to pay top dollar to get their hands on a quality timepiece with almost unparalleled brand recognition. Global brand consultancy Interbrand, publisher of the highly influential annual Best Global Brands report – ranked Rolex at number three in their 'Best Swiss Brands 2016' review, with Omega 7th and Patek Philippe a distant 15th. And not forgetting why there is this level of demand – people know quality craftmanship when they see it.
This is largely why there is currently unprecedented demand for Rolex watches, with many models retaining or even increasing in value. The current market value of most professional models are above retail prices as there are waiting lists at official Rolex outlets, and why the secondary market for re-selling unworn versions means some models can sell for double or even triple the retail price. According to Rolex they are just struggling to meet demand, though they are estimated to be producing close to a million watches a year – though some models have over a 10 year waitlist (Good luck even getting onto a waitlist in the first place).
Just take a look at this 2014 graphic by Ablogtowatch, which tracks the price of a Rolex Submariner no-date over 60 years (black) verses the increase of the same watch adjusted for inflation (red). They found that the watch should cost US$1,265 today, while the watch actually costs in the region of US$7,500 – when the research was conducted.
Rolex also – cleverly – keeps a tight lid on supply (including spare parts) and there are waiting lists for many Rolex models. Want to jump the queue? Then be prepared to pay more for a Rolex online – including pre-owned models – than it's official listed price.
How much is the cheapest Rolex watch?
Want a Rolex so bad it keeps you up at night?
If you are on a tight budget then you need to look at the entry level Rolex offerings, which are the Rolex Oyster Perpetual, Rolex Datejust, Rolex Explorer or the underrated Rolex Air-King. All are superb versatile timepieces that have everything you expect from the Five-Point Crown, with the Datejust a particularly underrated timepiece.
How much can you expect to pay? It depends if you buy new or pre-owned, but the most affordable Rolex watch is the Oyster Perpetual range. The original Oyster was first released in 1926 and was the first mass produced water-resistant (100m) and dustproof watch with a 904L stainless steel case. This houses the in-house self-winding caliber 3130 which carries official Swiss chronometer certification – for exceptional precision and reliability.
Other affordable Rolex models to put on your shortlist include a pre-owned Rolex Datejust, which with a brown alligator strap can be found for around $5k. Opt for a Ladies Rolex Oyster Datejust and you are also looking in the region of $6k, in white gold and with a stainless steel combination case and Jubilee bracelet. Or how does a new Rolex Air-King tickle your fancy, a steal for under $10k. Of course are these prices are approximate, and they do and will change over time and according to market forces.
How much does a Rolex Submariner cost?
Got to have a Sub? Well, then expect to pay for the ! If you are after the 'standard' no-date Submariner expect to pay anywhere from $9k to $14k – depending on the condition of the watch and if it has papers and a box. This price range will escalate if you are after a more sought after reference/movement – including anything vintage or different versions. This includes the Rolex Submariner Hulk – green bezel and face – which can fetch in the region of $20k for a mint condition example with box & papers. The same goes for a Rolex Submariner Two Tone Blue Dial which is in the region of $17k for a pre-owned mint example. Shop vintage Subs and you can expect to pay anywhere from $24k for a 1967 Rolex Submariner Ref. 5513.
What about other Rolex models?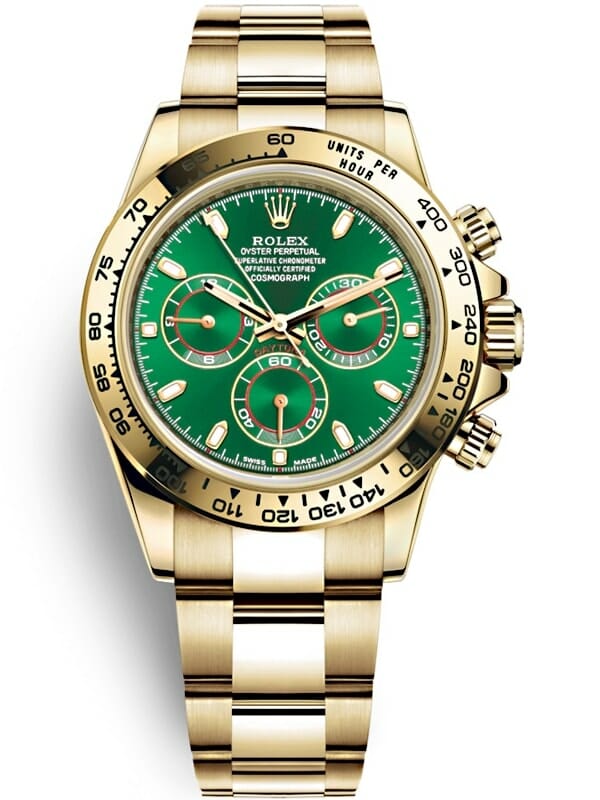 Sure, Rolex has other highly desirable models in its range – but don't expect them to come cheap.
For a sporty Rolex Yachtmaster Blue Dial expect to pay in the region of $14k pre-owned, or if you want a dress watch then a Rolex Cellini White Dial 18k Rose/White Gold is in the region of $18k. Expect to pay in the region of $23k for Rolex Sea-Dweller Deep Sea (James Cameron) or a Rolex GMT Master II – the so-called Batman. Last but not least how about a Rolex Daytona Stainless Steel Black Dial – yours for around $24k.
Looking to buy your first Rolex or add one to your collection? Get in touch and we will try our very best to find the right Rolex for your wrist. With showrooms in Melbourne and Sydney you can also try before you buy.