The top 10 luxury watches you can buy right now in Australia [2022]
Estimated reading time: 11 minutes
Updated Thurs 12th May 2022 by Craig Gibson
Looking for a special timepiece? Read our article for the top 10 luxury watches you can buy right now in Australia. The list includes classics like Rolex's Submariner, Omega's Speedmaster, Panerai's Luminor, Hublot's Big Bang and more…
Yes, we know – you could pick a 100 other luxury watches for this list. The fact is we are spoilt for choice when it comes to quality timepieces. So what we have done is list 10 watches that sell consistently, day in day out.
Why are they so popular?
Classics never go out of style
Well, they say classics never go out of style, and for watches this is true.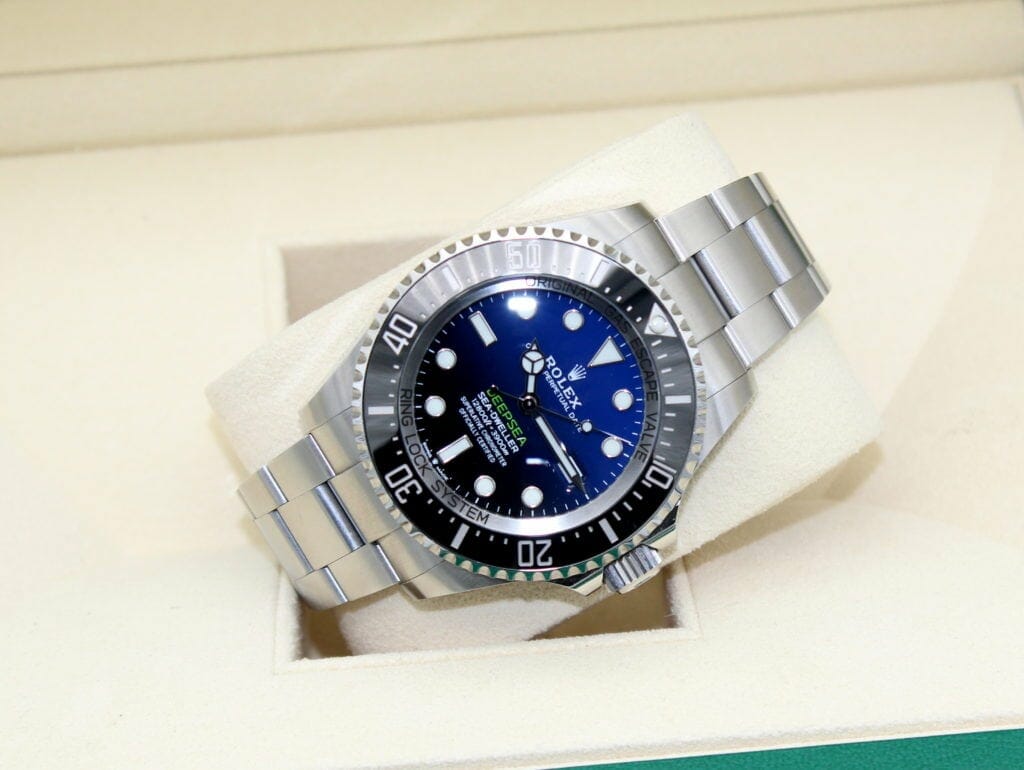 All these watches are also all quality timepieces from established brands. You get world class engineering and materials on everything from the case, to the bezel, dial, hands, movement and bracelet. Buy one of these and they will not only give you many years of faultless service, they could even appreciate in value.

Yes, some watches can be an investment. A Rolex Submariner 5513, manufactured in the early 1960s recently sold for nearly £100,000 (€113,000) at auction – it would have sold for a fraction of that originally. The watches listed here are also classics of their genre, and unlikely to go out of fashion.

How much are luxury watches in Australia?
Luxury means different things to different people – so one person may think $1,000 for a watch is a lot. For others luxury has no limit – a Richard Mille Automatic Flyback Chronograph (AU$ 288,764) or maybe a Rolex Daytona Ref. 6263 Oyster Albino (US$4 Million). Thankfully luxury watches are available at a range of price points, which we break down here:
Entry-level luxury watches (up to A$10,000) from brands such as TAG Heuer, Seiko, Hamilton, Longines and Tudor.
Mid-tier luxury watches (A$11,000 – A$45,000) from brands such as Rolex, OMEGA, Breitling, Panerai, Cartier, Hublot and IWC.
High-end luxury watches (A$46,000+) from brands such as Vacheron Constantine, Patek Phillipe and Audemars Piguet.
Of course, there are many other brands which haven't listed here – this is just a summary, and you also have individual models which will retail for far more if they are manufactured from an unusual material or have jewels embedded.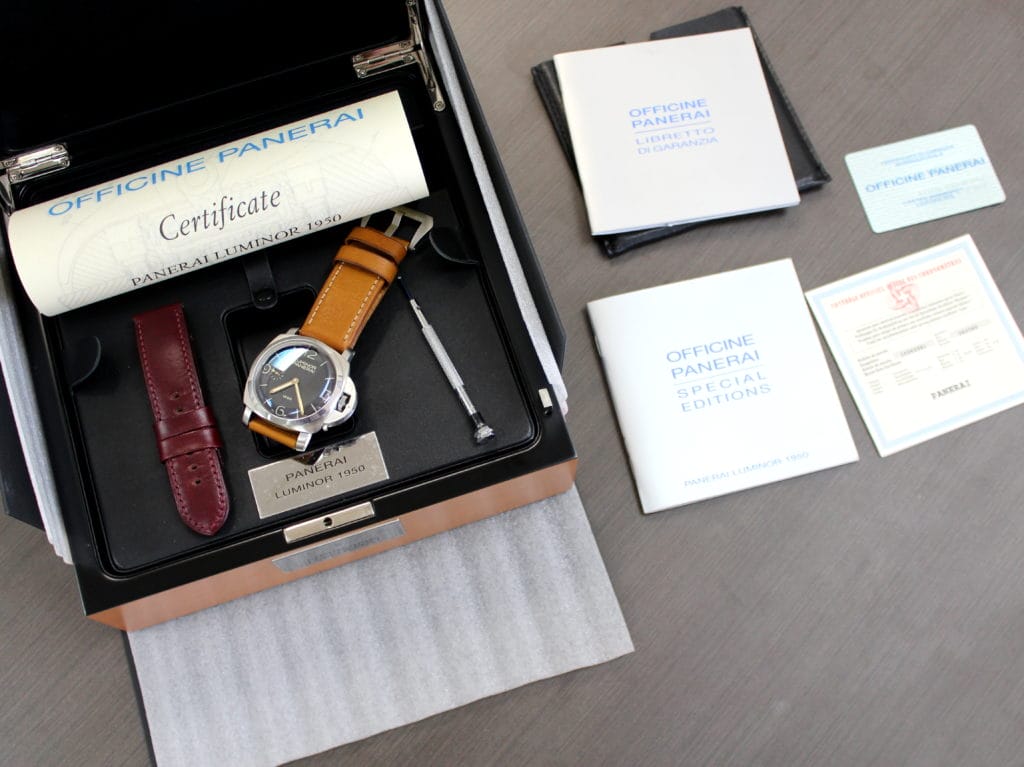 Why buy a pre-owned luxury watch?
The attractions of a pre-owned watch are obvious. They cost less for a start. Just like a car leaving the showroom, a new watch depreciates in value after purchase. There are some exceptions, like some vintage Rolex Submariners from the '60s and '70s, which have more than doubled in price over the last few years. Buying pre-owned also means there are more models to choose from. And then there is the character of a pre-owned watch, especially the vintage variety, which tells a story that collectors and serious watch fans pay big bucks for. But you do need to be careful – fake or replica watches are hard to spot, as counterfeiters get better at their job.
The top 10 luxury watches you can buy right now in Australia
With all this in mind, let's take a look at the top 10 luxury watches you can buy right now in Australia, starting with a legend:
1. Rolex Submariner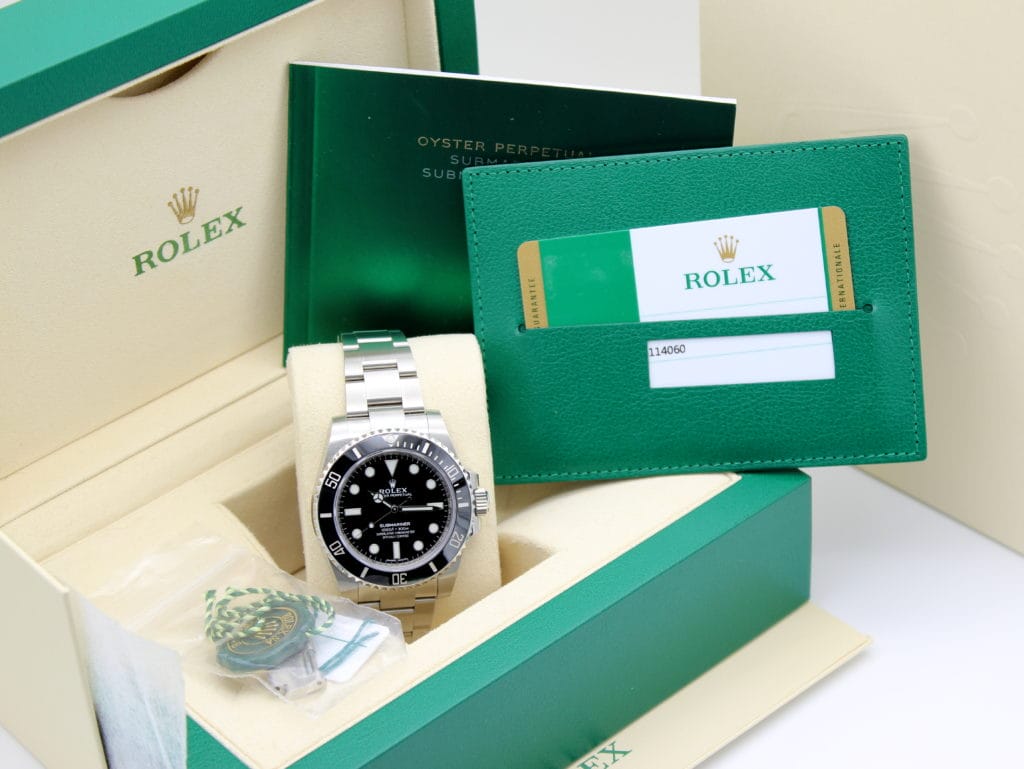 There is not much one can say about the Rolex Submariner, except that is one hell of a watch – which is why it is often the first 'serious' luxury watch that people buy. And for good reason – it oozes prestige, from the build quality to the materials used in its exterior. Inside is an amazingly accurate in-house movement that just about everyone will recognise on your wrist.
Style: The best known (diving) watch in the world
Movement: In-house 3130 and 3135 automatic calibers are regarded as the best in the business
Power: Automatic with 70 hours power reserve
Diameter: 41mm
Buy it if…you want to own a piece of watchmaking history
USP: It's a Rolex of course!
Price: Prices for a Rolex Submariner in Australia vary. You can spend from $23,995 for a pre-owned Rolex Submariner No Date Stainless Steel Black Dial 40mm ref. 114060 to $41,995 for a 2021 Rolex Submariner Date Green Bezel 'Kermit' (ref: 126610LV).
2. Hublot Big Bang
Even though Hublot's Big Bang has not been around very long, it has made a real impact on the luxury watch scene. The unique design – featuring a porthole with exposed screws on the bezel, is really what sets it apart from other luxury watches. Available in a range of materials including gold alloy, titanium, or carbon fiber – and with a rubber strap or stainless steel bracelet.
Style: Industrial dress
Movement: In-house caliber
Power: Manual + automatic
Diameter: 43mm – 45mm
Buy it if…you want to make a Big Bang
USP: Has to be the screws on that bezel
Prices: Prices for Hublot in Australia vary from $14,995.00 for Hublot Big Bang King Power Chronograph Ceramic 701.CI.0170.RX, and you can spend more for more unusual movements, designs and materials.
3. OMEGA Speedmaster Professional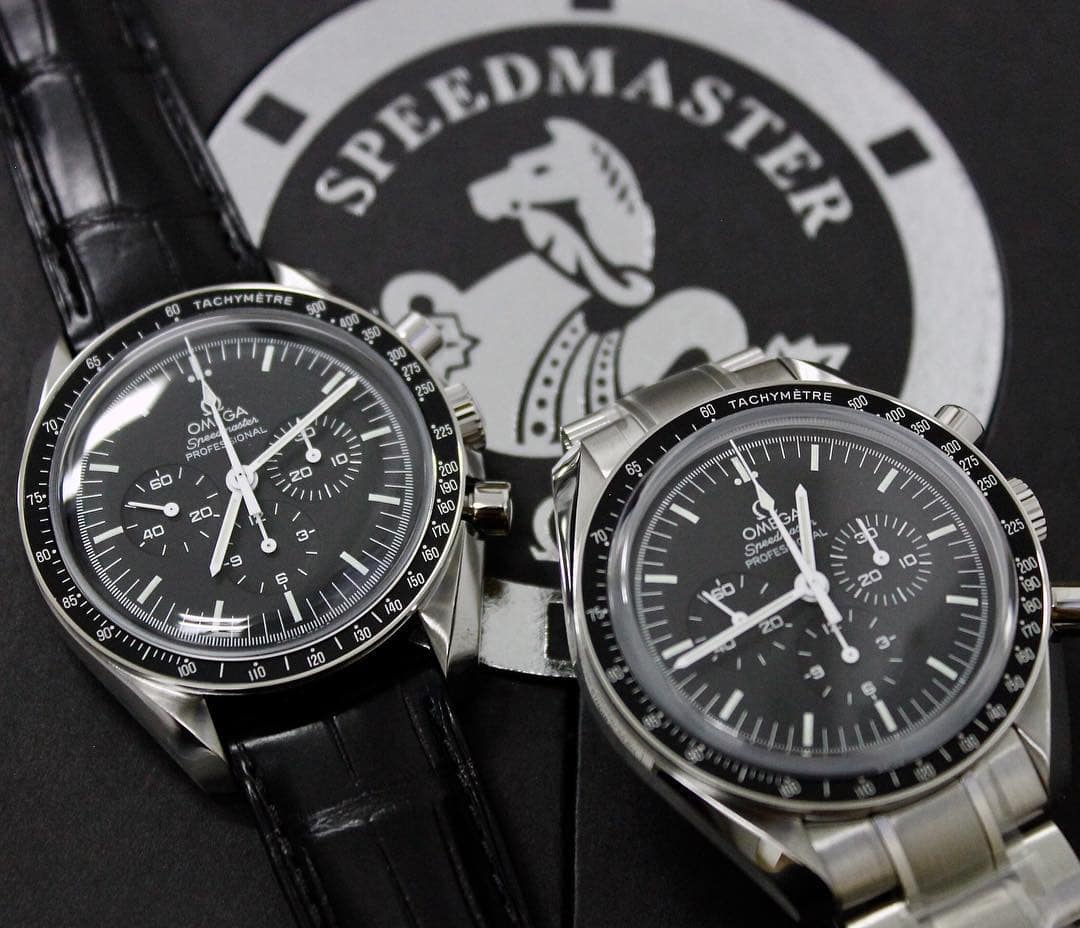 This watch is the true Omega classic that could take you to the moon and back – well not literally of course, but it would still work is the point. The Omega Speedmaster Professional – also affectionately known as the Speedie – is most associated with being the first timepiece on the moon. And did you know more recently, Omega charged NASA a symbolic 56 cents for the 56 watches they supplied for the Space Shuttle astronauts? You do the math – it sounds like a pretty good deal to us.
Style: Classic and contemporary
Movement: 1861
Power: Manual
Diameter:42mm
Buy it if…you like space travel
USP: Timeless design and rock solid engineering
Prices: For such an iconic watch, and considering the engineering and design you are buying into, an Omega Speedmaster Professional Moonwatch is rather good value at $ $5,625.00 (RRP $6,250).
4. Audemars Piguet Royal Oak Offshore
There are not many brands that can compete with Audemars Piguet, especially its now iconic chronograph – the Royal Oak Offshore. Here we also have a porthole design, like Hublot's Big Bang, with exposed bezel screws, and a tourbillon to keep it ticking flawlessly. This is a timepiece that is made to impress!
Style: Luxury sport, dress
Movement: AP caliber 3126/3840
Power: Automatic
Diameter: 42mm
Buy it if…you want to hang with Le Bron and Jay-Z
USP: Manufactured by a true haute horlogerie brand
Price: Prices in Australia range from $32,995 for the Audemars Piguet Royal Oak Offshore Chronograph, to $34,995 for the Royal Oak Offshore Diver
5. Tudor Heritage Black Bay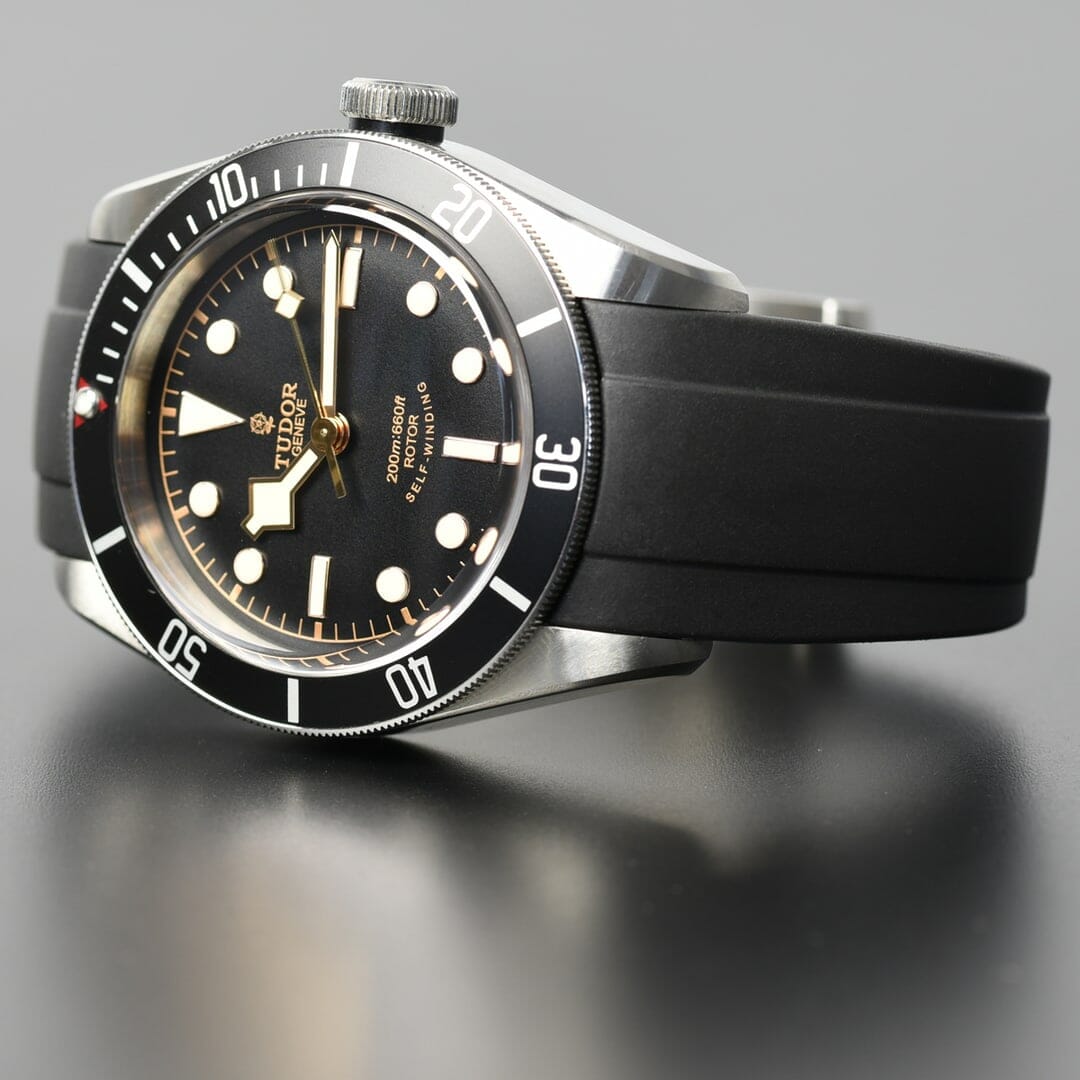 Looking for a watch that oozes the same quality as a Rolex without the price tag? Then look no further than the Tudor Heritage Black Bay. Rolex actually owns Tudor, so you get all the skills, and in-house expertise of this legendary brand.
Style: Classic retro diving watch with bidirectional rotating bezel and luminous indications
Movement: In-house automatic self-winding mechanical movement
Power: Automatic with 70 hours power reserve
Diameter: 41mm
Buy it if…you don't want to shell out for a Rolex Submariner, but want the same rock solid engineering and good looks.
USP: Affordable price point
Price: Prices for a Tudor Heritage Black Bay in Australia are around the $4,395 mark (RRP $4,410)
6. Patek Philippe Nautilus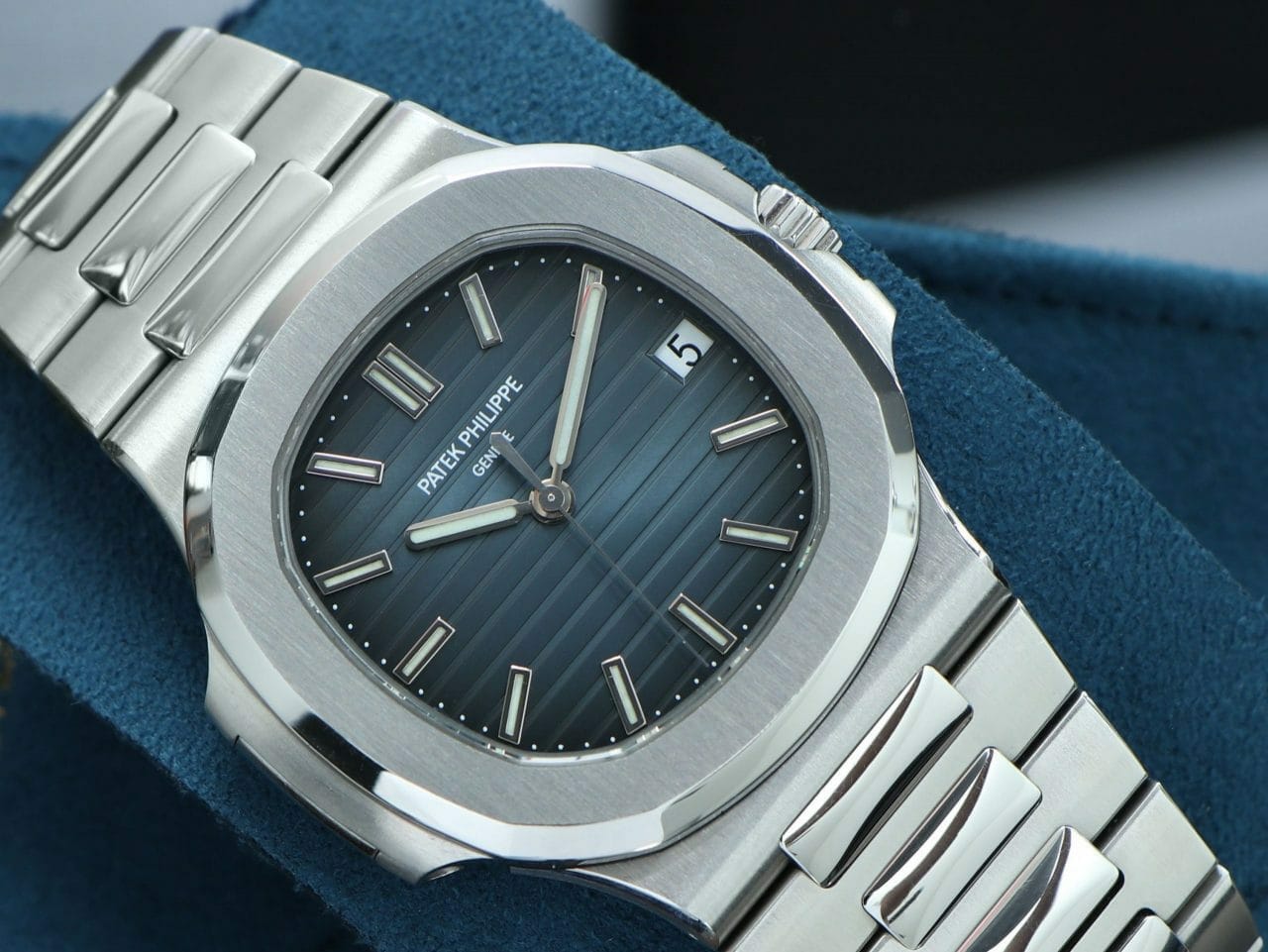 For the ultimate dress watch, that is versatile enough to double as a sports watch, look no further than the Patek Philippe Nautilus. This is a watch that screams style, substance and serious watchmaking – an heirloom to pass down the generations.
Style: Elegant but sporty
Movement: Caliber 324 S C
Power: Automatic
Diameter: 38mm
Buy it if…you want to impress people in an understated way
USP: Simple, but ever so desirable
Price: Prices for Patek Philippe Nautilus in Australia have skyrocketed! Expect to pay anywhere from $160,000 for a steel version to $62,000 for a white gold version.
7. Cartier Ballon Bleu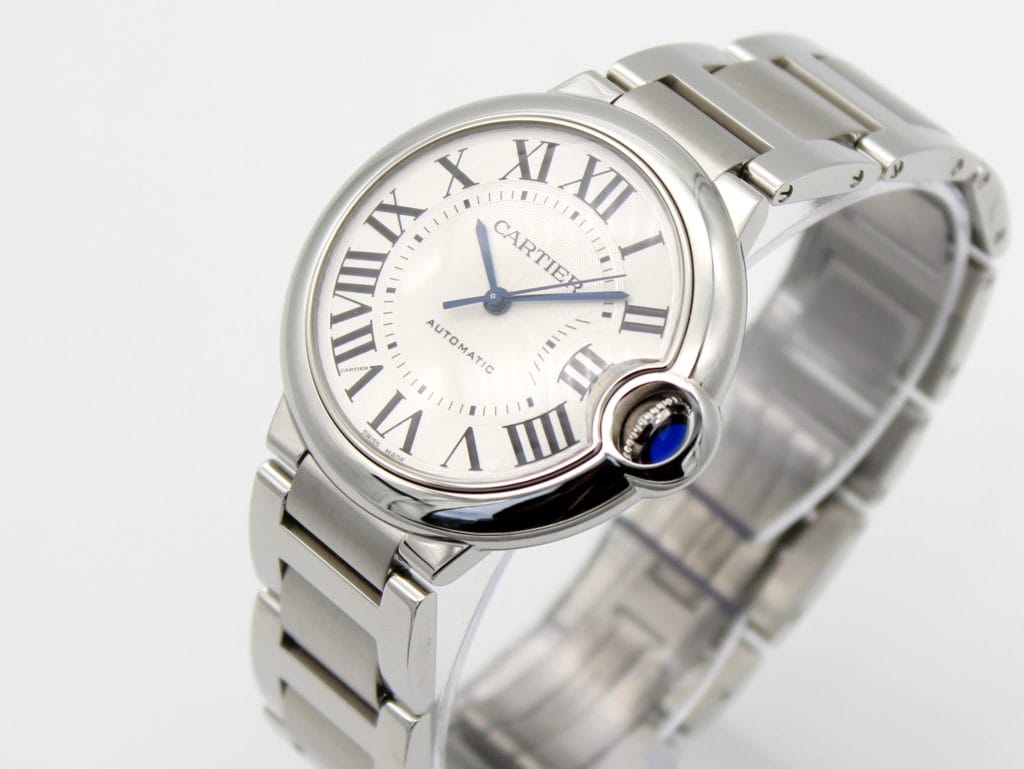 Here is another timepiece which has an unusual and iconic element – namely the 'Bleu' sapphire on the crown – Cartier trademark. And though it looks vintage, the Cartier Ballon Bleu was released fairly recently – in 2007. What is not to like, from the Roman numerals on the dial to the round face. Best of all it comes in versions for men and women – his and hers?
Style: Elegant, sophisticated – French
Movement: In-house
Power: Automatic
Diameter: 42mm
Buy it if…you want to hang with Johnny Depp and the Dutchess of Cambridge, a.k.a Kate Middleton
USP: That sapphire!
Price: Prices for the Cartier Ballon Bleu in Australia vary, anywhere from $7,790 for a stainless steel model, to much more for a diamond encrusted model.
8. Tag Heuer Carrera
Here is a chronograph with a real pedigree in the fast lane – having been closely associated with motor racing. But that doesn't mean you have to wear it track-side. With a stainless steel case, the engineering here is top class. If you are short for a Sub, this one will do nicely as a replacement – and then some.
Style: Definitely sporty, preferably racing
Movement: Calibre 1887
Power: Automatic
Diameter: 43mm
Buy it if…you want to live in the fast lane
USP: That racing pedigree…
Price: Prices for a Tag Heuer Carrera in Australia vary, but are surprisingly affordable. Expect to pay in the region of $4950 for pre-owned watch in mint condition, complete with box and papers.
9. IWC Portuguese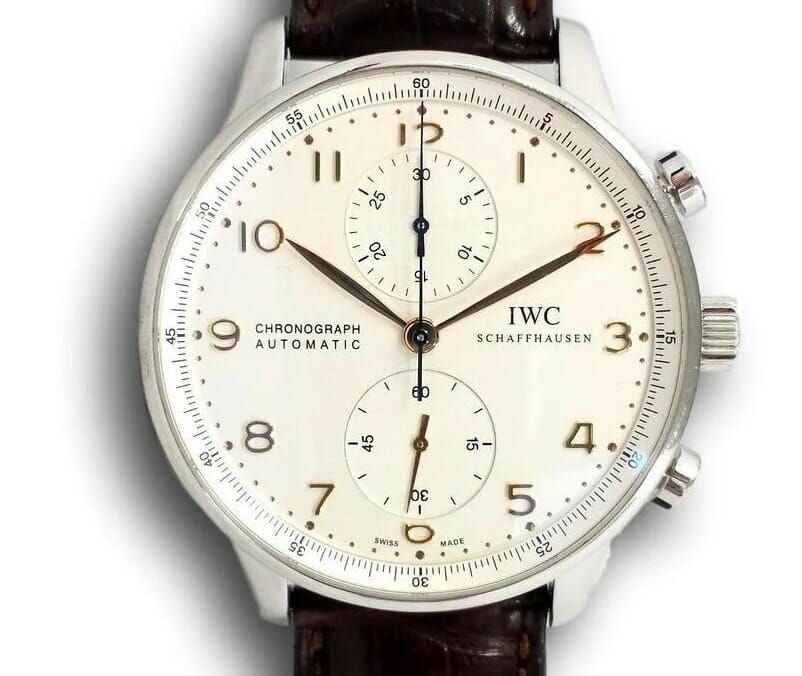 Wow, that is a dial to die for! Not difficult to see why watch fans queue up for the IWC Portuguese range. This version is the IWC Portuguese Automatic Chronograph, which today is one of the most popular dress watches for men – and a best seller in Australia.
Style: Refined, casual
Movement: Caliber 79350
Power: Automatic
Diameter: 40mm
Buy it if…you want to dress for success
USP: The elegant dial of course!
Price: Prices for the IWC Portuguese range vary, but this Chronograph is around $5,995
10. Panerai Luminor
Last but not least the Panerai Luminor, which has a dial that rivals the IWC for elegant simplicity. Then there is the hidden crown, which belies its origins as a divers watch. And for a change, a timepiece that is not Swiss – but Italian designed. It is a large watch, so will suit anyone who wants to make their presence felt.
Style: Dress or diving
Movement: Swiss
Power: Automatic
Diameter: 44mm
Buy it if…you want to hang with Stallone
USP: Cult design
Price: Prices vary for the Panerai Luminor range in Australia, but you can expect to pay in the region of $6,900 for Panerai Luminor Marina Stainless Steel
We have an extensive range of pre-owned watches, where you can get more for your money. Or buy brand new pieces from all the major luxury watch brands. Want to view a watch? Its as easy as getting in touch to arrange a private appointment. We have showrooms in Melbourne and Sydney, where we can help you choose the right watch for you.